Google Analytics Dashboard
​SeoHighLighter makes Google Analytics easy to understand with our pre-built Google Analytics Dashboard.   Google Analytics provides some amazing data, but it is hard to digest sometimes. We developed SeoHighLighter with this in mind so that you will see clean, simple charts and tables for all of your important traffic data.
We provide detailed data for:
Overview data
Demographics
Interests
Geo
Behavior
Technology
Mobile
All Traffic
We also have tabs within these sections for even more detailed traffic information.
We also integrate with FanExam to provide amazing Google Analytics data by NPS (R) score and by Promoter, Passive, and Detractor.  Learn more here.
Dashboard Samples
Scroll down to view samples of some of our dashboards.
Overview Feature
Our newest feature makes it extremely simple to view all of your sites' traffic from one dashboard. Our new "Overview" tab allows you to see session, user, and page view activity for all of your sites.  And on just one page.  Simply scroll down the dashboard and you will see an overview of activity for each of your sites.  No clicking to other tabs or logging in and out of different GA accounts.
This is the easiest way to quickly see your Google Analytics activity.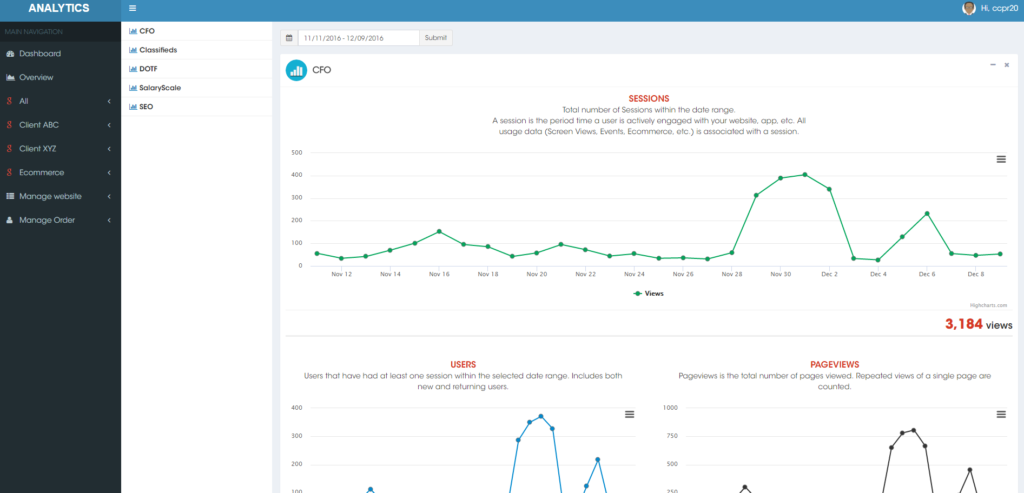 Tablet View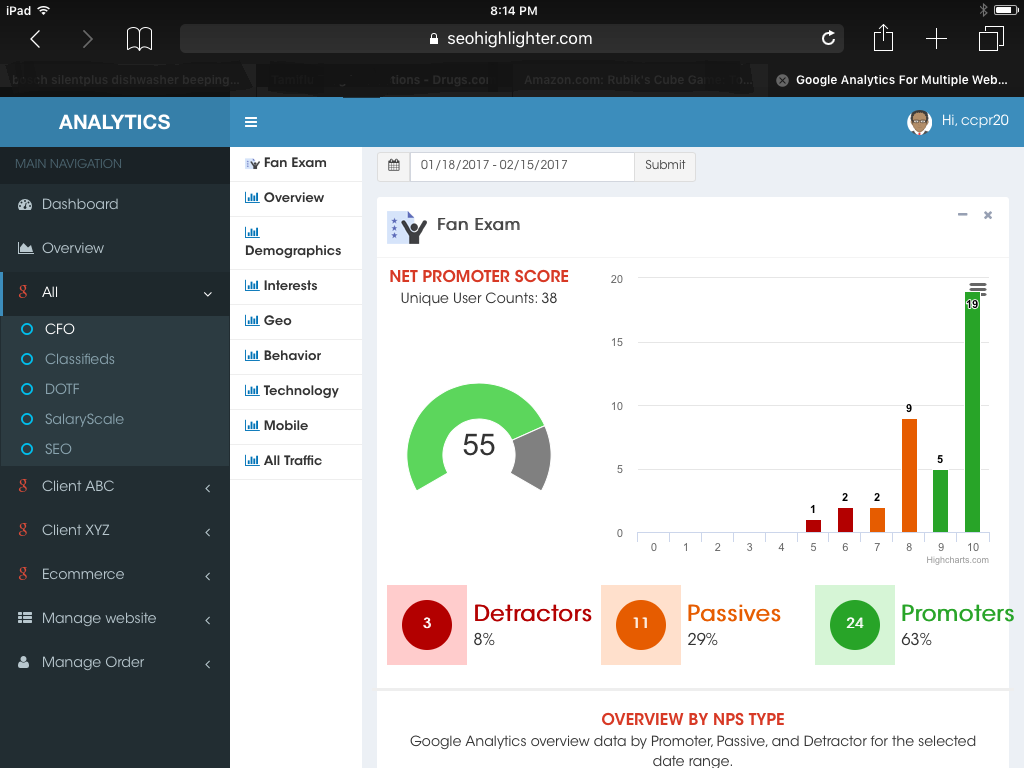 All Traffic Dashboard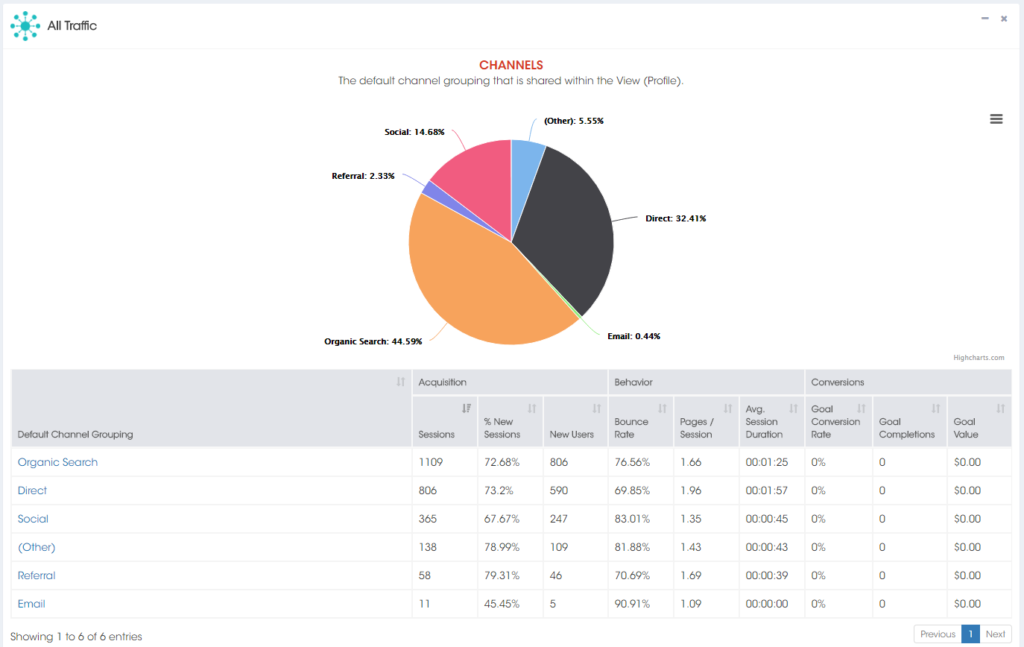 Demographics Dashboard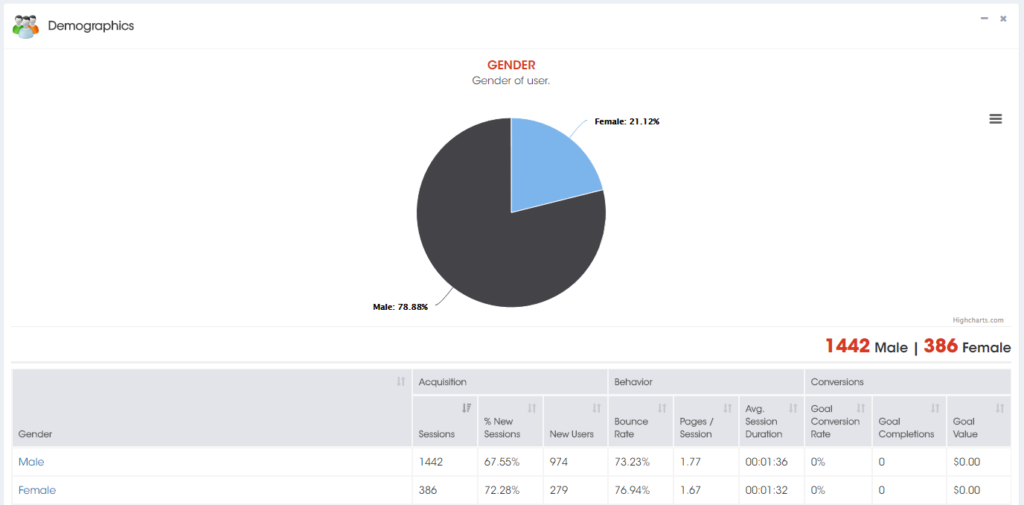 Interests Dashboard
Easily sort the table Sessions, New Users, etc.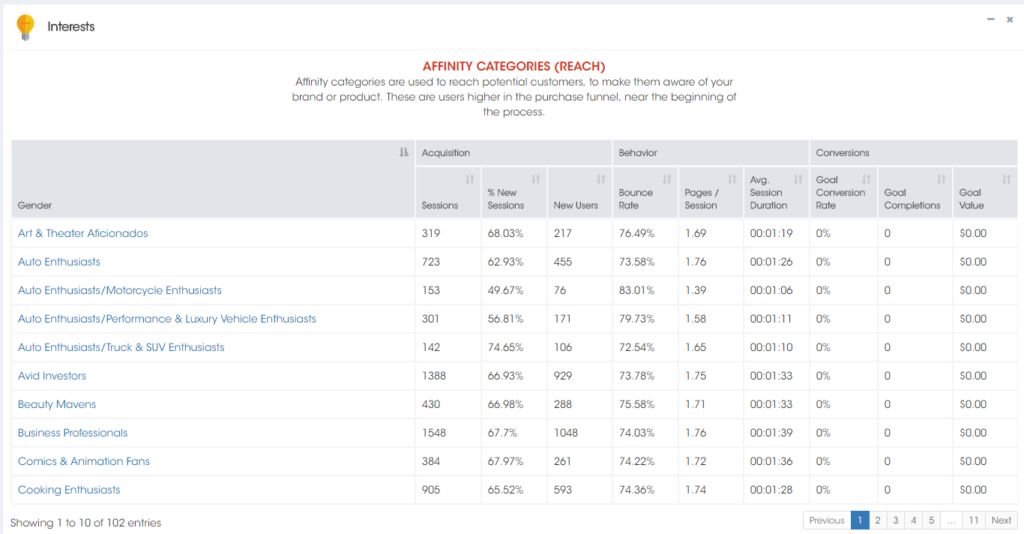 Overview Dashboard
It doesn't get much cleaner.  You can easily select different date ranges to update the charts.  The charts can also be downloaded as files (PNG, JPEG, PDF, SVG) for input to presentations or other documents.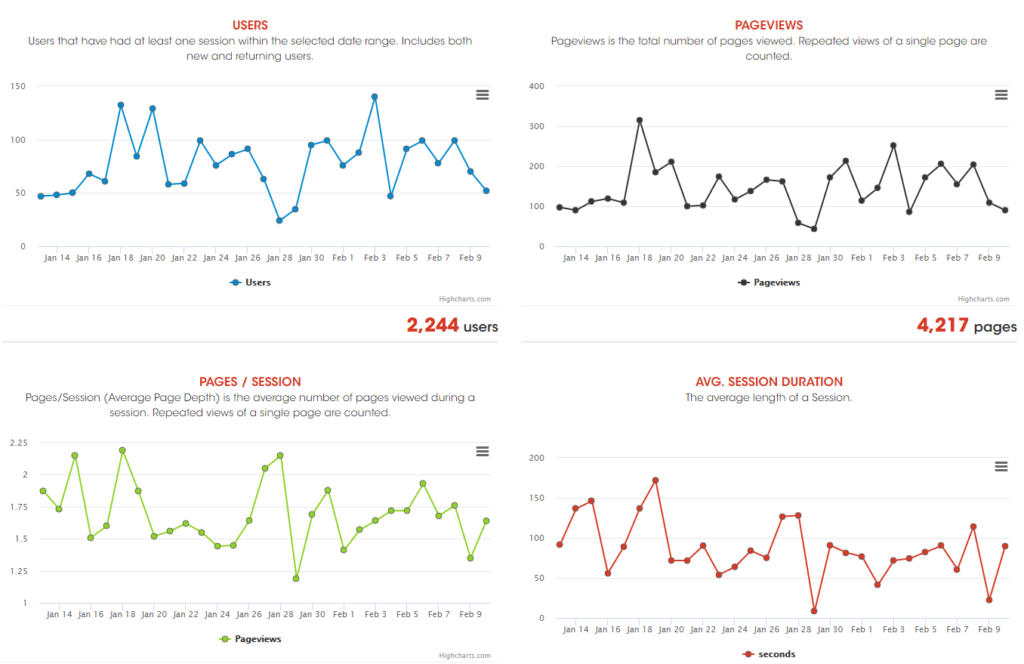 Technology Dashboard
Notice the tabs under Technology?  Browser, Operating System, etc.  Simply organized to provide the easiest way to view the data.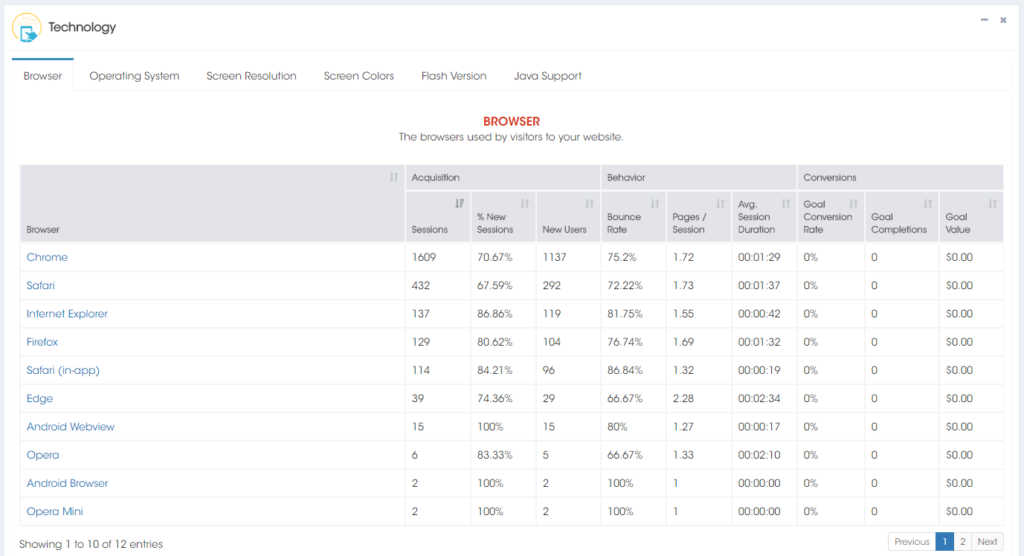 Easily Categorize Your Websites by Client or Type